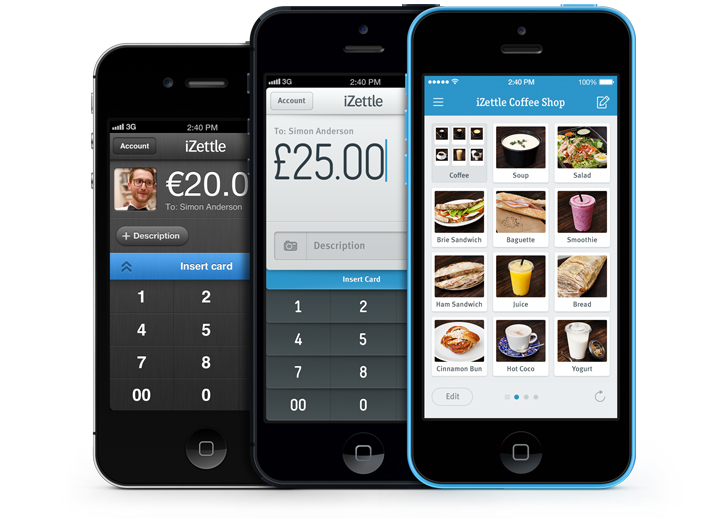 It's finally here. A brand new version of the iZettle iOS app! Yay! We know that you've been waiting for this one – and believe us – we've been working on it for quite some time. Anyway, we won't keep you in suspense any longer. Here are some of the highlights of the new version!
We've completely reworked and redesigned the new app. Now, it not only looks nicer (a lot has happened since iZettle 1.0, don't you think?), but it's also faster and easier to use.
The new version lets you easily switch between different display views in the app. When using iZettle on an iPad, the product library view lets you zoom in and out on products. This is great for optimizing the look of your library to fit the number of products you have. There's also a new list view with a search function, which is perfect for users with many products!
Then there are some bits and pieces. Naturally, there's now full support for iOS 7. We've also increased the support for our Chip & PIN and Chip & Signature readers, making the whole payment process easier and faster. The updated app is much slimmer than before, meaning that it will take up less space on your device. And, there's more! Be sure to check it out to discover all the new features. We can't wait to hear what you think.
This one was for you, Apple fans. Next up on our list: Giving Android some TLC!