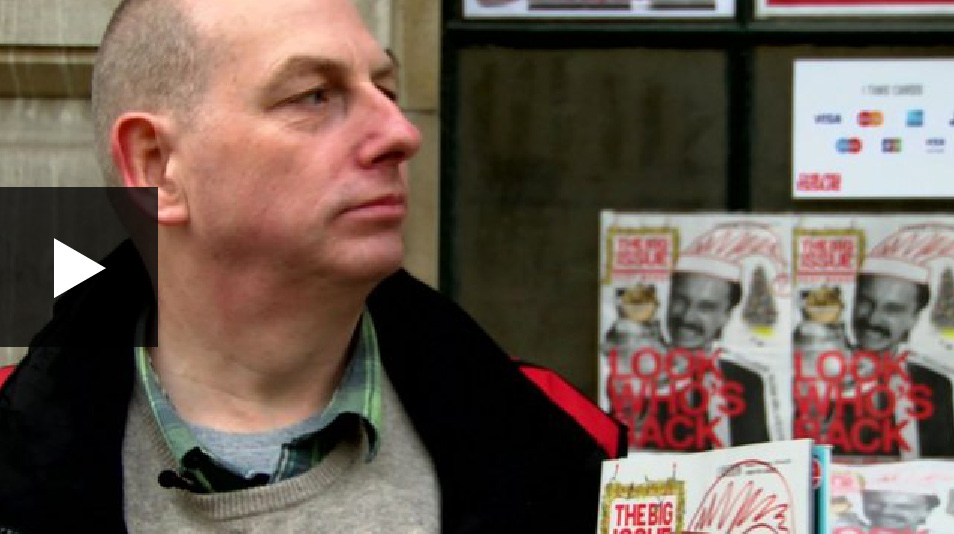 A few weeks back, we were super excited to tell you the heartwarming story about Situation Sthlm, the Swedish street paper that equipped its vendors with iZettle card readers. The story spread like wildfire. Newspapers all over the world covered the story - Reuters, The Washington Post, Die Welt, Business Week, Bloomberg… And at the same time, a new story reached us. This is the story of Simon Mott from London.
Simon makes a living by selling Big Issue papers. Early on he started experiencing problems with the fact that people carry less and less cash, but hoped that there would be a solution somewhere.
In the BBC clip above, Simon explains: "Increasingly I found that my customers weren't carrying cash, so I thought, there must be a way around this." Luckily, he stumbled upon iZettle, signed up for an account, and now uses a Chip & PIN reader to accept card payments from customers! Simon adds: "This way, I'm capturing sales that otherwise would have been lost! People are happy to pay by card when they can."
Simon is the first Big Issue vendor to take card payments, but the organization has been so encouraged by Simon's initiative that they're looking into setting up more vendors with iZettle soon.
Want to learn more about Simon and the Big Issue? Click your way through to the video clip above - it's sure to make you smile!