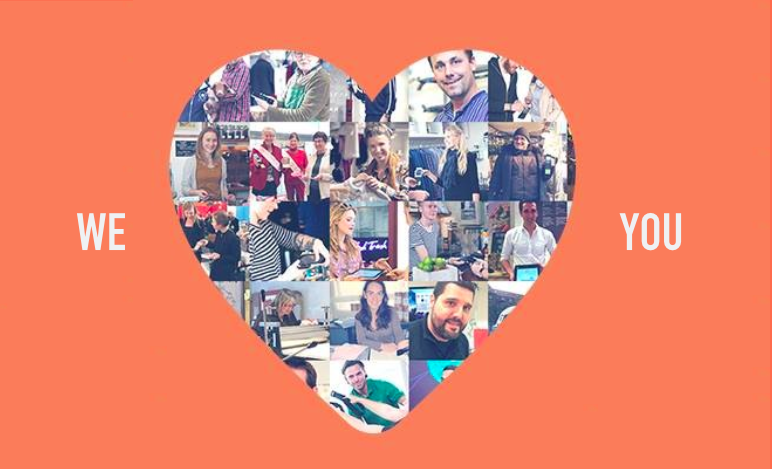 We've said it before, but it can be said again: We love you! Last week we posted a question on our Facebook page, asking you to tell us what you believe to be the best thing about iZettle. And, W O A H - the number of replies we got was completely overwhelming. Better yet, reading each and every one of your comments was like being fed hundreds of delicious candy bars (without getting sick, of course). 
"The freedom."
"The simplicity."
"That I can take cards in the middle of the forest."
"No more excuses."
"The endless possibilities."
"That you don't lose any customers."
THANK you for all your nice comments, iZettlers. Now, since you've told us what you love about iZettle, we thought it was time for us to tell you what we love about you - our users. Here goes.
As said, you inspire us. We actually built our company based on an actual need that we detected among small business owners like yourself. 

Your feedback is priceless. Getting your ideas, support questions and new feature requests is exactly what we need. We're continuously updating our service according to your valuable input. That's co-creation at it's finest!

You're our best ambassadors! Nothing makes us happier than seeing you recommend us to others on Twitter, or to comment on someone's support related question on Facebook. We

love

our iZettle community. Period.

Your drive truly motivates us. To hear about how you've started out from scratch and now run successful businesses that have been helped by iZettle in some way or other is the ultimate proof that we're on the right track. Yeah!

This one might sound cheesy, but your kindness and gratefulness is really the best reward we can get. Basically, what we mean is - thanks for saying thanks. 
We could go on and on - but we don't have all day. So - thanks for being awesome!