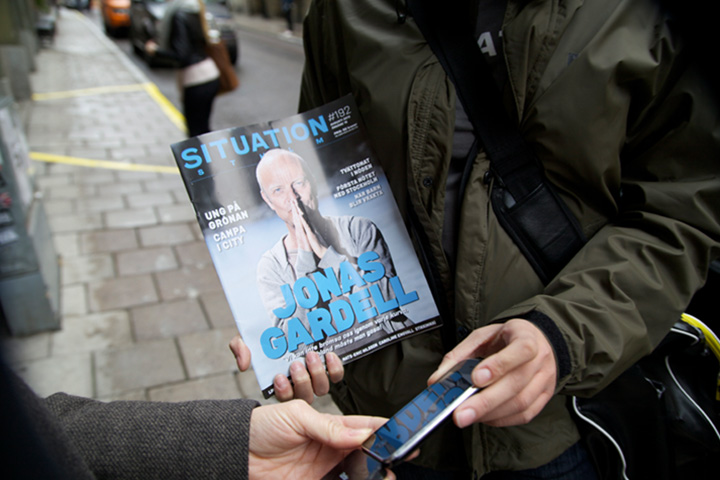 Situation Sthlm is a street paper published in Sweden – written by professional journalists and sold by homeless individuals. This way, Situation Sthlm offers people who are homeless the opportunity to earn their own money.
Vendors have so far been limited to accepting payments in cash or via text message, but as shoppers carry less and less cash, they realized they missed out on more and more sales. So, today we're proud to announce that Situation Sthlm has successfully conducted a one-month trial where paper vendors have been equipped with smartphones and iZettle card readers to offer shoppers to pay by card!
We think this is a fantastic initiative and naturally, at iZettle we've been supporting Situation Sthlm in any way we can. Since Situation Sthlm has seen a positive trend during the trial, they hope to turn this into full scale over the coming month and equip more vendors with iZettle. Yay!