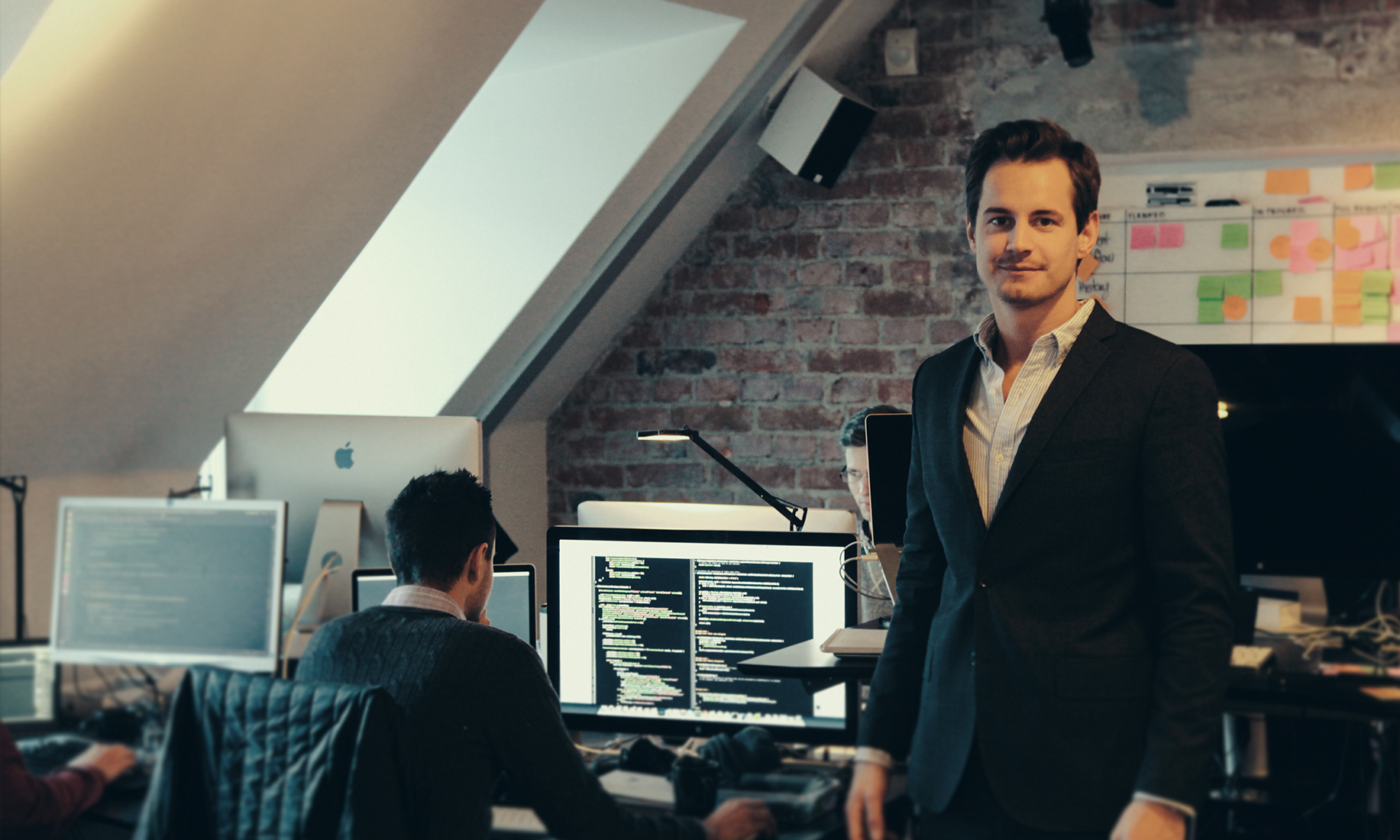 This blog post features a chat with Jack Stenberg, our very own tech recruiter in Stockholm. Jack is dedicated to finding the best talents in tech, and getting them to come work for iZettle!
Jack, what's it like to work at iZettle?
- iZettle has an amazingly inspiring and creative atmosphere. It's a great place to be if you're interested in product development and technology. Even though we're quite a large company by now, there's a profound entrepreneurial spirit that truly makes a difference in the IT business. People that work here are very driven, passionate about what they do – and young!
And more specifically, what's it like to work in the tech team?
- First of all, the tech team is a great bunch of people. Everyone gets along well, and often hang out together after work. Being part of the tech team means that you'll enjoy weekly lectures and talks on different subjects such as architecture, agile workflow and integration. The tech team also gets to go away on hack weeks once in a while. Previous destinations have been Turkey and The Canary Islands. On top of that, the whole company gets together for Friday beers, ping-pong games, movie nights and company parties.
How would you say that iZettle differs from other workplaces?
- Freedom. Responsibility. Autonomous teams. Those are the three major things that separate iZettle from other companies. The tech organization is very flat – there are no middle managers and teams are able to influence their daily work to a great extent. This creates a great work culture. Also, modesty aside – we really have top talent!

Sounds great. So, what kind of tech positions can you apply for?
- We're always on the lookout for awesome candidates! At the moment, we're specifically interested in finding a technical support officer and Java developers.
What do you look for in potential candidates?
- Most importantly, we're looking for people that are driven and passionate for their work. As a person, you should be creative, flexible and able to take own initiatives. Naturally, you should have sharp technical skills and be willing to cooperate and share your knowledge with others.
Finally, name three reasons why one should apply to work at iZettle!
1. iZettle is a leading player in the industry.
2. You will be technically challenged.
3. You will work with fantastic colleagues and experience great knowledge sharing.
Now you've hopefully got a first impression of what it's like to work at iZettle. Stay tuned for upcoming events, happenings and other ways to get to know us better during 2014. If you're already convinced that iZettle is the place for you, make sure to apply here: https://www.izettle.com/jobs