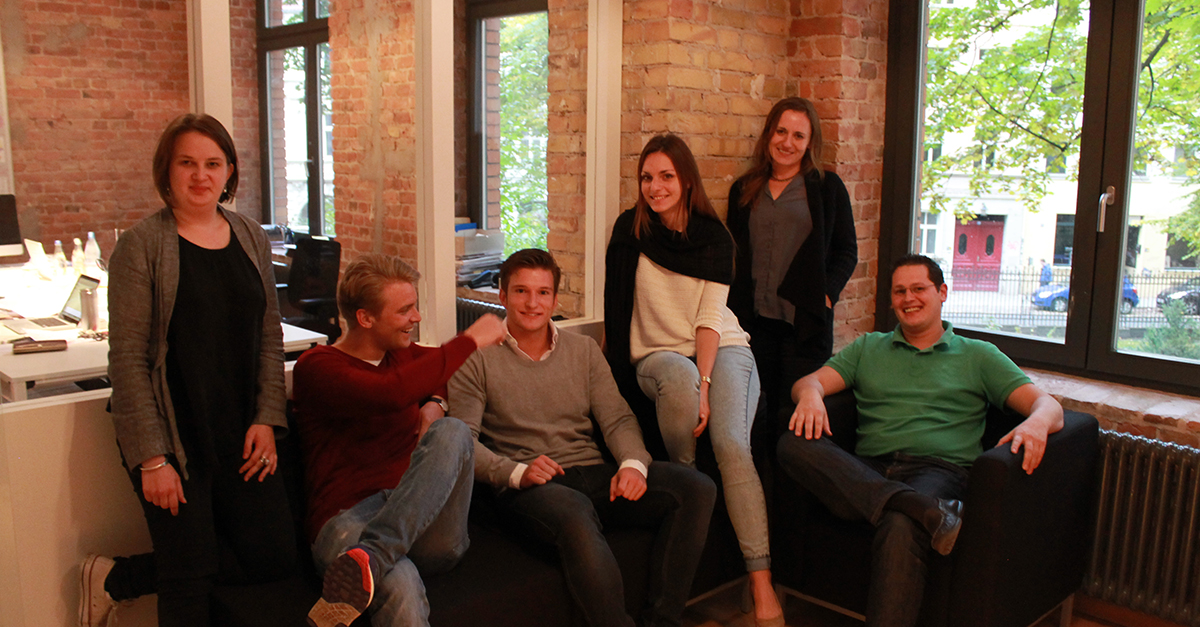 To celebrate our upcoming 1-year anniversary in Germany, we thought we'd introduce some local flavor on the blog this week. Here's Lenz, our commercial relations manager in Germany!
My personal iZettle story begins in the autumn of 2012. Straight after my graduation I returned to my hometown Berlin to spread the word about iZettle and get the chance to truly make a difference. After the iZettle launch event we got straight to work with a team of highly motivated and super cool young professionals in our office in Berlin Mitte. By the way, Berlin is the most vibrant and diverse city you can ever imagine. If you haven't been here yet, I strongly urge you to come visit!
Today, a year packed with activity is behind us. For me, this has meant many late nights with demanding work, but most of all lots of fun and the chance to grow! So what makes working at the local German office so special? Well, we really have a great team. As you see in the photo, we're a quite small and young team so we always help each other out, brainstorm new strategies together and offer critical advice when someone has a problem. We all sit together and work around a large table, which creates a very social environment. Andreas, our MD, always gives us great feedback and tells us inspiring stories from his life. And yes, we also have the obligatory start-up Friday beer and joint team lunches – that's not to miss! 
As much as I enjoy working in our office, however, I enjoy the days when I'm on the road meeting our great customers even more! This is my passion and what really gives me lots of energy. It's in these meetings that I realize that the hard work actually pays off and makes a difference!
See you on the road,
Lenz