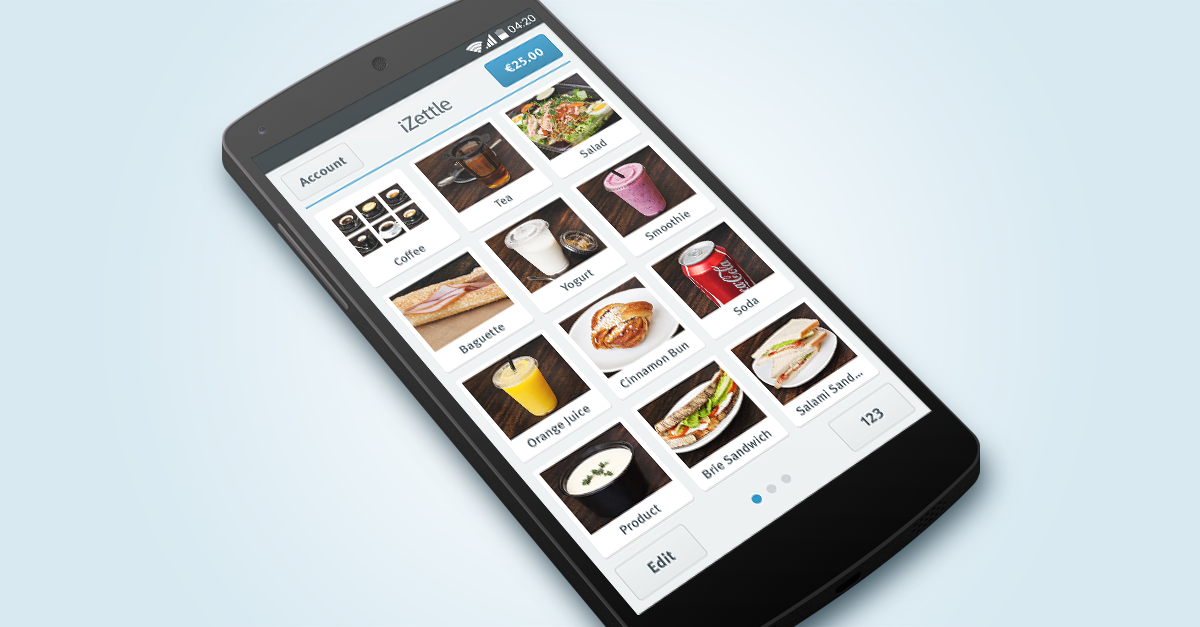 Ladies and gentlemen, droids and girls, today we FINALLY have the news you've been waiting for. Yup, the product library for Android has arrived! It's available on Google Play now, so what are you waiting for?
When you've gone ahead and downloaded iZettle 2.0, you'll be able to select the product library view after logging in. Ready to create a beautiful product library? Here's how it works!
1. Add your first product
Click on the "+" to add your first product. Come up with a name for it, enter the price, and add a nice picture if you'd like. If you have a business account, select the correct VAT setting.
2. Add more products
First click on Edit. Then, click on the "+" again, and simply repeat the steps in point 1 until you've added all your products.
3. Organize your products in folders
You can group similar products together in different folders. Simply drag and drop the products onto each other to create folders. Don't forget to give your folders appropriate names!
4. Create different variants
When you sell different versions of a product – such as small, medium and large cups of coffee – you can create different variants of the same product. Just click on the product and choose "Add variant".
5. Enter different VAT settings
If you have a business account, you can add individual VAT settings for each product, when in edit mode.
6. Discounts
You can give discounts to your best customers! Just choose a percentage or amount, and the grand total will be calculated automatically.
Don't worry if it seems difficult – it's really not. Plus, we've got a complete walk-through guide for you when you log in for the first time.
That's all for now folks – ENJOY!