What is iZettle?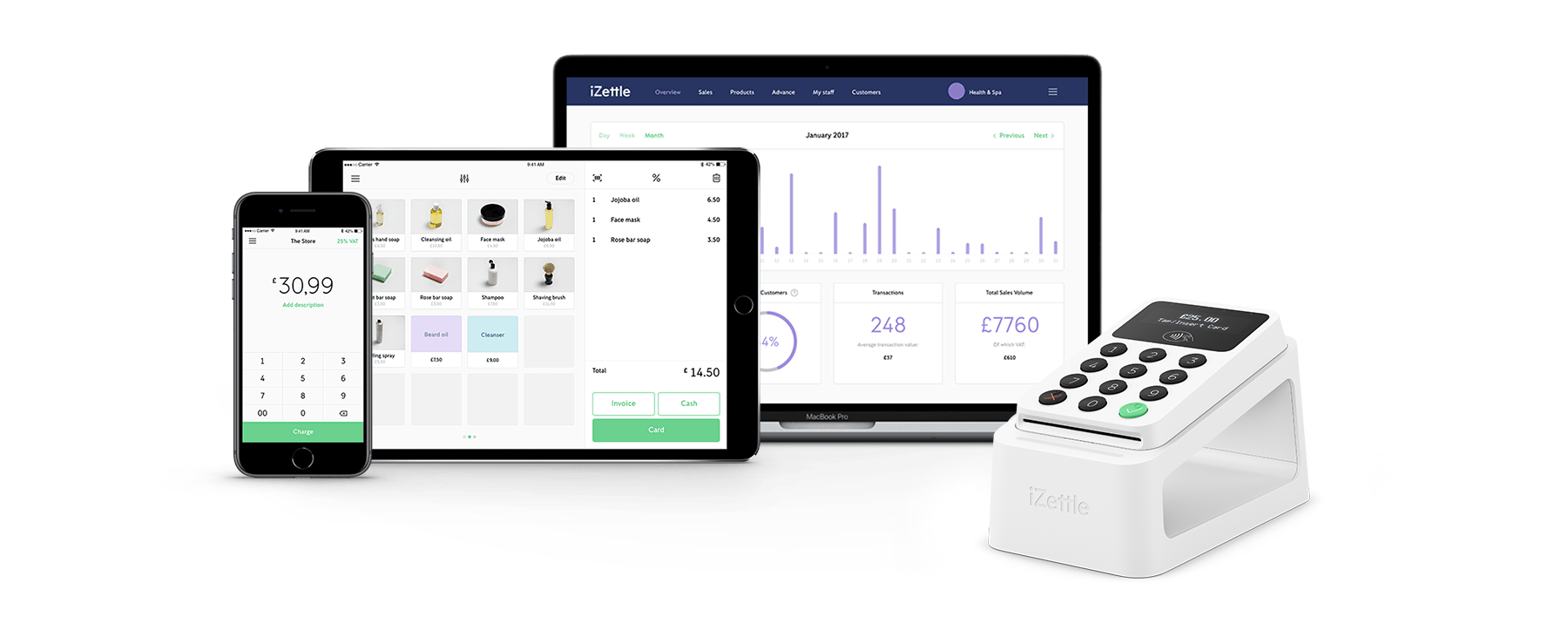 iZettle builds game-changing payment and analytics tools that empower small businesses to play on the same turf as the big players. We have helped our users grow their businesses each year by more than three times the European average. And we do it with simple and easy-to-use tools.
The iZettle Credit Card Reader makes it possible for anyone to take card payments - anytime, anywhere, while our intuitive point of sale system simplifies payment processing, sales tracking and product management. 

With iZettle, there are no startup costs, no contracts, and no monthly fees to worry about. Instead, we offer a powerful set of tools that help you start, run and grow your business.

Get iZettle
Compatibility
The free iZettle Go app works on your iOS- or Android device.
The iZettle Reader works with Bluetooth-enabled devices that run iOS or Android. Check out our compatibility guide for more information.
Internet connection and data usage
For iZettle to work, you need to be connected to a 3G, 4G or WiFi network. These connections are much faster than the 2G technology relied on by traditional card terminals. Accepting payments with the iZettle Go app only takes a few kilobytes of data. However, we recommend all iZettle users connect to a stable network with a reliable connection. 

Need more help?
If you can't find what you're looking for, please get in touch. Our Support team is on duty 9:00 am - 5:00 pm on weekdays.
Call us on: 0203 699 9934