iZettle Cash Advance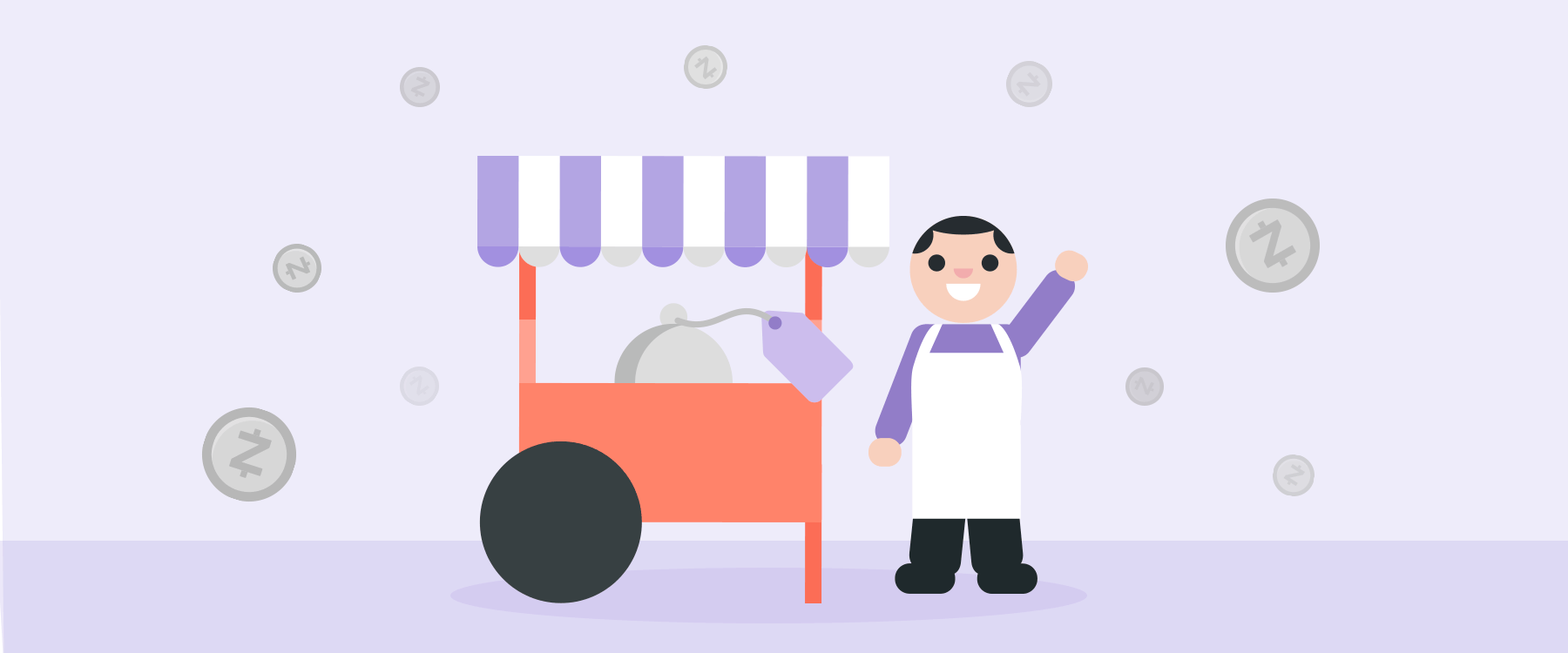 About iZettle Cash Advance
Eligibility 
My advance offer
Repayment
What is iZettle Cash Advance?
iZettle Cash Advance is a advance on your future sales. It's a simple and flexible way to get access to capital that can help expand your business. Choose the amount of cash you need, and pay it off effortlessly and automatically. 

Is it a loan? 
iZettle Cash Advance is not a loan. A traditional loan comes with an interest rate and fixed monthly or yearly installments. Advance give you access to your future sales earlier, via a cash advance. The funds are expected to be paid back within 12 months, and the only cost is a fixed and totally transparent fee. 

How do I sign up for an iZettle Cash Advance?
When you're eligible for an Advance, you'll be given an offer and terms under the Advance tab at my.izettle.com. There you'll be guided through the signup process, during which you'll pick the amount you need, review the terms and sign an agreement for the Advance. Then we'll pay out your Advance to the bank account connected to your iZettle account as early as the next business day.

How much does it cost?
We only charge a fixed fee on your cash advance, based on how much you choose. This fixed fee is the total cost for your cash advance. 
How do I know if I can get an Advance?
If you're an active iZettle merchant and process card payments through iZettle, you may be eligible for an Advance. When you're eligible, we'll make you an offer that's based on your card sales and let you know via email. You will also be able to view your offer under the Advance tab at my.izettle.com.

Key criteria to meet in order to qualify for an Advance:
Card sales volume: Meet a minimum threshold of card sales volume that is processed through iZettle. This number helps us determine the amount of your Advance offer.
Activity: Show a steady number and frequency of card transactions.  
Good standing: Make sure your business is healthy, with a steady or growing card sales volume. 
If you're not yet eligible for an Advance, simply keep running and growing your business and an Advance may become available to you.

Check if I'm eligible

If you're not yet running your business with iZettle, sign up here.
What amount of money can iZettle give me as an advance?
The amount of advance you're eligible for depends on your card sales with iZettle. It also requires that you can repay the Advance within 12 months at a payback rate that generally does not exceed 25 % of your daily sales.
 
Can I take a small Advance to start and then take a larger one later?
Yes you can! You can choose the amount you feel comfortable with to start. Then when you're eligible to take more, you can top it up with additional funding. We'll let you know when your top up is available.
 
When will my money arrive?
Your money will appear in your bank account in 1-2 days, depending on your bank. 

Will I be able to sign up for an additional Advance?
There are two possible ways to get another Advance. The first is to repay the total amount owed and then sign up for a new Advance once we've notified you that you're eligible again. When you're eligible again, you'll be given an Advance offer and terms via email, as well as under the Advance tab at my.izettle.com.
 
You may also be eligible to top up your Advance while you're still repaying your current one. If this is the case, we'll give you an offer and terms via email, as well as under the Advance tab at my.izettle.com.
How do I pay back my Advance?
You automatically pay back your Advance each day from your card sales. We take a set percentage of your sales each day until the Advance is paid off, but the amount you pay each day will vary based on your sales. For example, if your sales go down then your daily repayments also go down. This percentage is not an interest rate; it's simply the part of your daily sales that will be used to repay the total amount owed.
 
When do you start taking repayments?
We'll start deducting the repayment percentage from your card sales as soon as we have sent the money to your account. 
 
How long will it take to pay back my Advance? 
We base your repayment percentage on your card sales at the time of sign-up, and we estimate that you'll pay it all back in 12 months.
 
iZettle monitors your daily repayments and if you fall behind, we'll get in touch and discuss options. If we deem, according to our predictions, that you will not be able to repay the total amount owed within 20 months, iZettle may – as a last resort – terminate your Advance and require repayment of any outstanding balance.
 
Here's an example of an Advance: 
If you choose to take [10,000], here is the breakdown of the fee, payback rate and daily payback amount based on a repayment period of 12 months:

Advance amount: [10,000]
Fixed fee: [1,300]
Total amount due: [11,300]

Payback rate: [10% of daily card sales]
Daily card sales: 310
Daily payback amount to iZettle: [31] 

What happens if I stop using iZettle before I've paid back the Advance?
If you stop using iZettle, we'll terminate your Advance and you'll have to pay off the remaining balance in one lump sum.

Will I be able to repay the Advance in one go? 
Yes. You can repay the total amount you owe at any time. All you need to do is contact the iZettle support team, and we'll give you instructions on how to make the payment. 

Where can I find the Advance related documents I need for bookkeeping?
You can find all transactions related to Advance in your account statement at my.izettle.com.
Log in to my.izettle.com
Go to Sales and click on Account statement
Select a time period and filter on Advance
If you have questions regarding how to bookkeep your Advance we recommend you consult an accountant.

You can also download a detailed report of the repayments in your Advance dashboard. 
 
Need more help?
If you can't find what you're looking for, please get in touch. Our Support team is on duty 9:00 am - 5:00 pm on weekdays.
Call us on: 0203 699 9934