Customising your store
How to use our store builder
From your E-commerce dashboard, click on Your onlineStore > Themes and install the theme of your choice. You should automatically be taken to the store builder after installation, you can get to this location again by going to Your onlineStore > Customise from the main menu.
Content blocks
When you build an online store with iZettle, it's fully customisable. Each store is made up of content blocks – these can include images, text, video, HTML, etc. You can add as many blocks as you like and add any type of content you want, giving you full control over the way your store looks and the way you sell. Blocks can be added to the homepage and content pages within your store.
Adding blocks
Adding blocks is simple. Within the 'Blocks' tab select 'Add block'. This will display a list of blocks that you can add to your store, simply select the one you would like, hold down your mouse and drag it into your store. Release your mouse and the block will be saved to your store.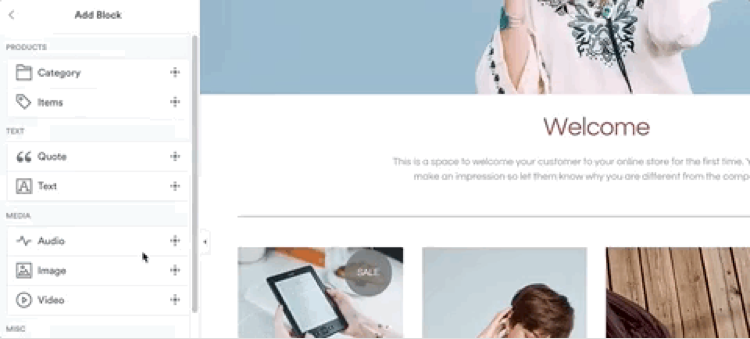 Moving blocks
In the existing block list, simply select the block you wish to move, hold down your mouse and drag the block vertically within the block list. Release your mouse and the block will be saved in its new position.

Removing blocks
If you're not happy about a block, no problem – you can simply remove it in the block settings or select the 'remove' icon in the block settings control.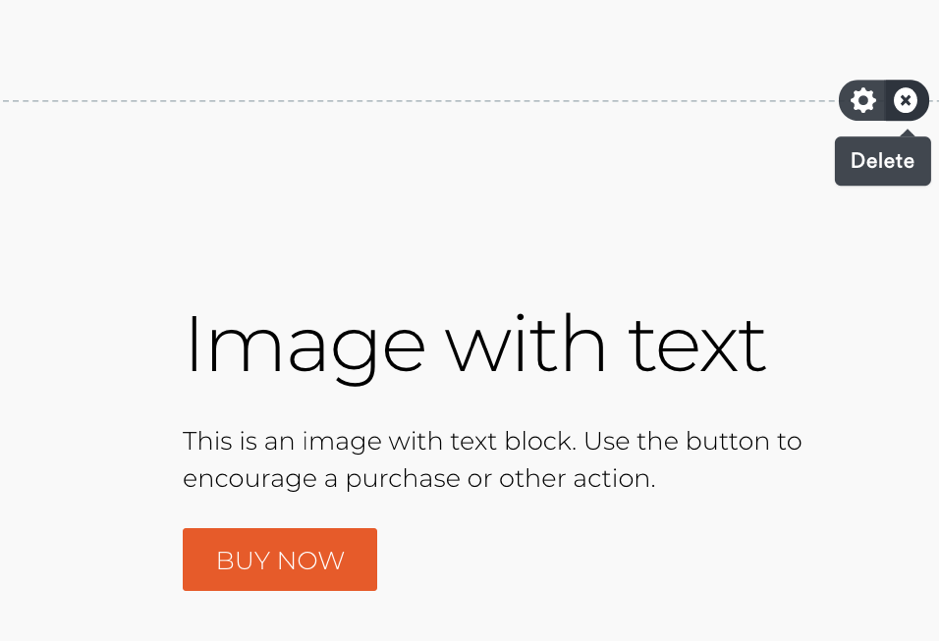 Edit blocks
If you've added a text block then you'll also see the 'Edit' option. Selecting this allows you to edit the text within the box. Simply select 'Save' within the settings control to save your text.
Block settings
Once you've added a block to your store, you can configure your block using the settings control. This is done by clicking the 'cog' icon within the block or simply selecting the block from the list of existing blocks. Each block has its own settings to configure. For example here are the setting options for the text block: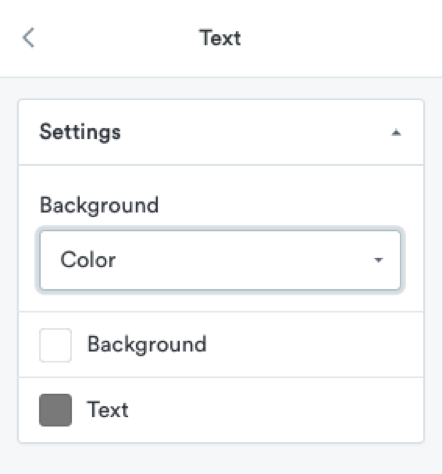 Once you've made your changes select 'Update' to save.
Header text
Some blocks come with an additional option for header text. Enable this feature to add some text just above your uploaded content.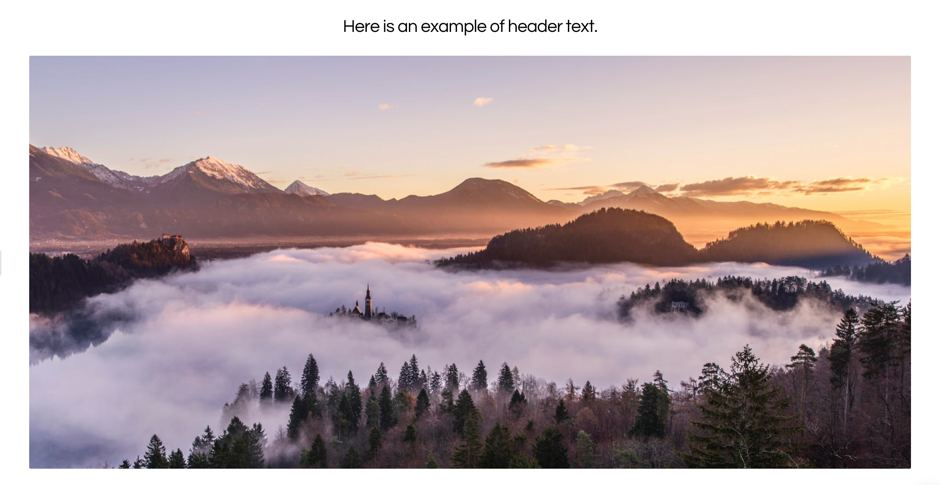 Grid blocks
The most versatile of the blocks is the 'Grid' block as this allows you to specify the number of columns and add additional blocks within each column i.e. Image blocks, text blocks, etc. This allows you to create horizontal content sections. Once you've added a grid block simply add the content required to each column.
Featured category & Category list blocks
You can also add items directly to your store with the 'Featured category' and 'Category list' blocks. Just select the category you wish to display and the number of items/columns.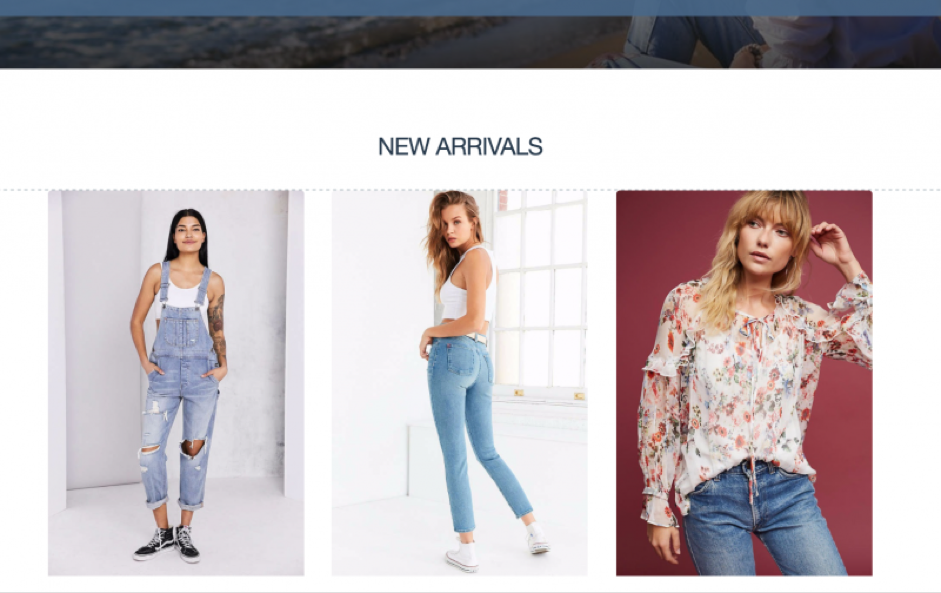 These blocks will display categories along with their cover images.
Featured product block
Add a featured product to your store using the 'Featured product' block.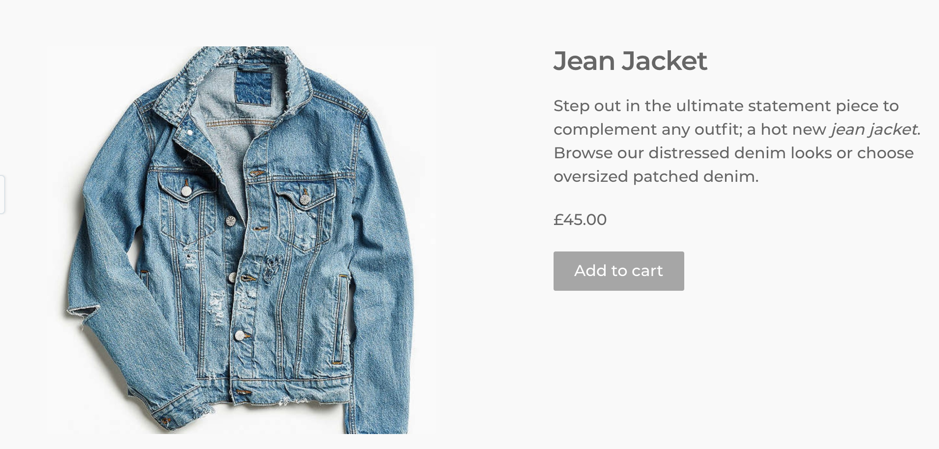 Text blocks
Text blocks allow you to add rich text content. Formatting options allow for different size text, headings, lists, alignment, and links. You can configure the text block like all other blocks.

Image blocks
Image blocks allow you to showcase your products and business. You have control over the size of your image and alignment options so you can position them correctly.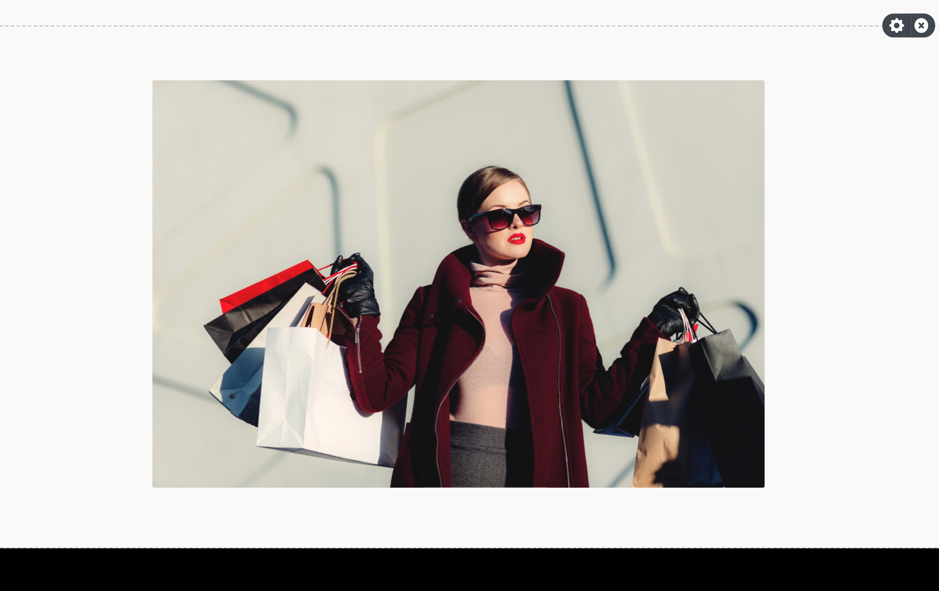 Audio blocks
Showcase your latest sounds, music, and talks with 'Audio' blocks.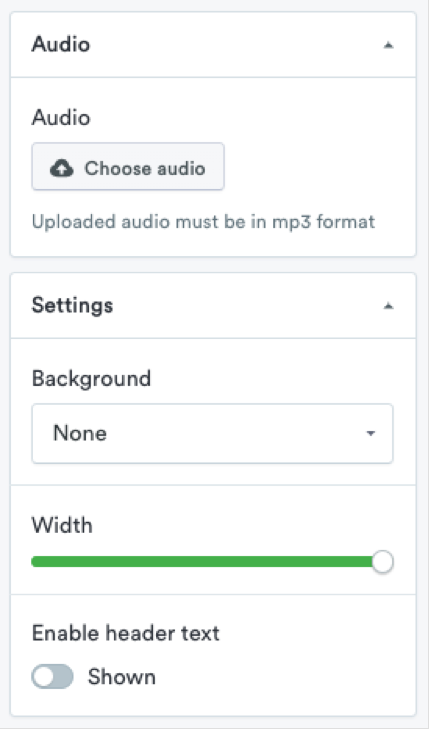 Video blocks
Upload a video or embed a video from YouTube or Vimeo with the video block. You can also choose a poster image to display before the video is played.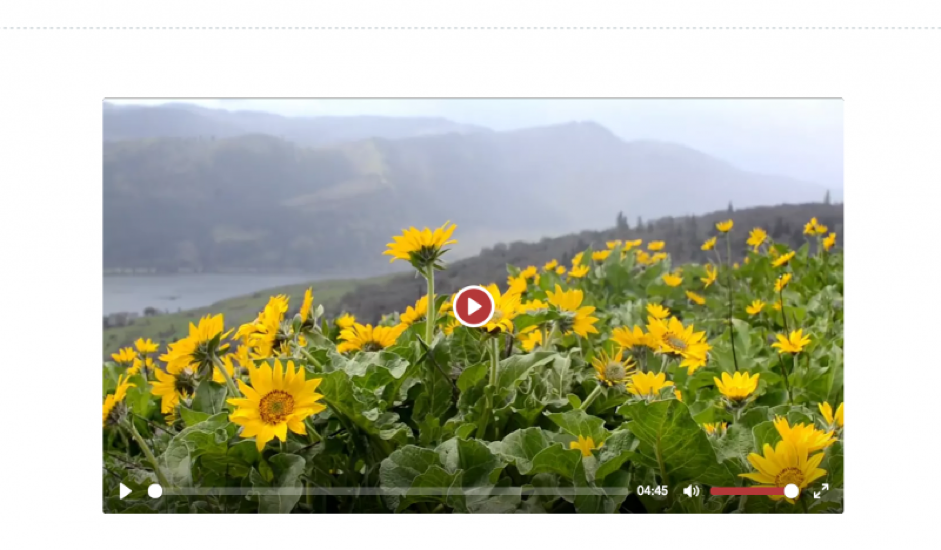 Banner
You can manage the text and content displayed within your homepage banner using blocks. Simply select the 'Add block' option and choose your block. This works in the same way as the rest of the page.
Was this article helpful?