How to know when you've sold an order through iZettle E-commerce
Each time an item is sold from your online store, you will receive an email which includes:
the customer's name
the order ID number
the order date
the product name
the order amount
the shipping address
When should I expect an email from iZettle?
We'll only send you an email once an order has been processed successfully, and only if email notifications are enabled. If you've received an email from us, you can be confident that we successfully processed your customer's payment. At this point you can arrange shipping or pickup.
If email notifications are turned off, you will find all current orders by logging into your E-commerce dashboard and clicking on Orders.
What do my customers receive post-purchase?
Your customers receive a similar email confirming their purchase. You can also choose to email the seller when you have completed and/or shipped their product.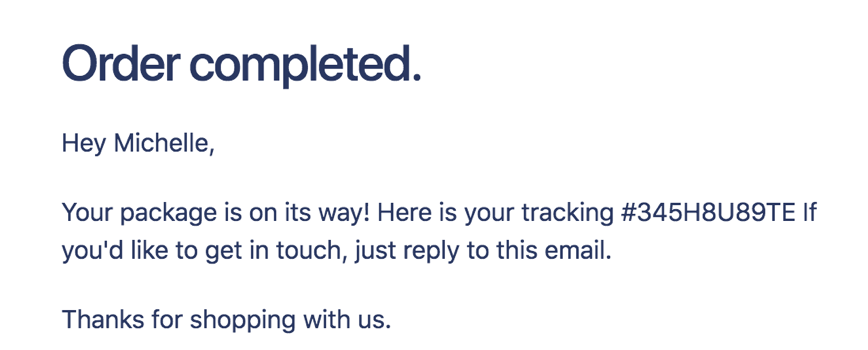 I didn't receive an order confirmation email from iZettle. Where is it?
The E-commerce dashboard will alert you to new sales under the 'Orders' tab. If you see a new sale in your dashboard and you didn't receive an email, take a look in your email account's spam, promotion, or trash folders. Be sure to add no-reply@izettle.com to your whitelisted emails, too.
Was this article helpful?