Accepts marketing option
If your customers are interested in your brand and want to stay updated on offers and products, they can choose to receive marketing material from you. In order for you to offer them this option, you must visit your E-commerce dashboard and then proceed as shown below:
Visit Settings > Checkout> Settings> toggle the 'Marketing enabled' switch so that it appears green.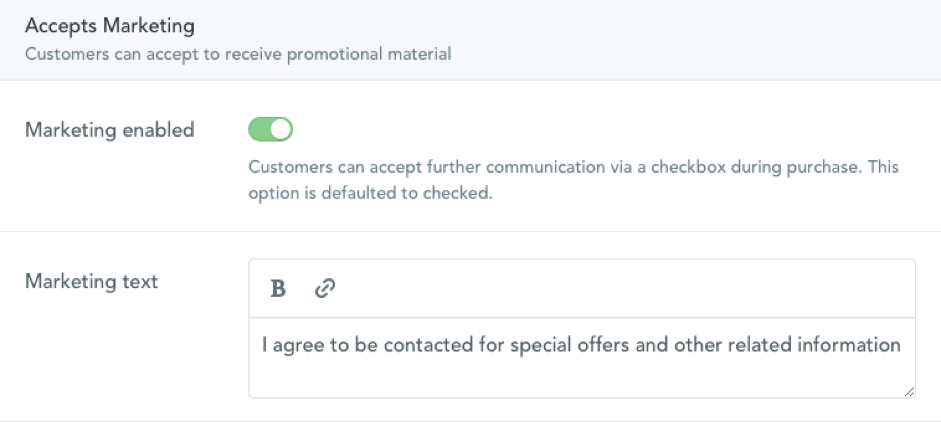 Marketing text
Either use the standard marketing text or add something a bit more personal, and then click 'Save'.
How do my customers accept marketing?
Once your customers reach the checkout screen, they will see a tick box asking them if they would like to receive marketing material from you. Once they have checked this box, we'll store their details on the 'Customers' tab of your E-commerce dashboard.


Where do I find my customer list?
Visit your E-commerce dashboard and click the 'Customers' tab in the left-hand navigation bar. In your master customer list, we indicate which customers accept marketing with green text.


You can also filter by customers who have accepted marketing as seen here: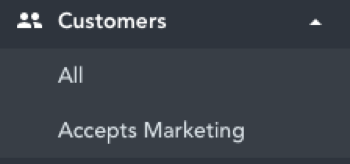 Customer export / email apps
The accepts marketing flag is visible within the customer export and email marketing apps like MailChimp.


Was this article helpful?