Abandoned cart emails
With Abandoned Cart emails, you can:
Recover lost sales and generate more revenue
Automatically contact customers to complete their purchase
Fully customise the email templates
Include a discount code to entice buyers to come back
Customising Abandoned Cart Emails
From your iZettle E-commerce dashboard, click on Settings > Emails.
Here you will see two options: Abandoned Cart Initial and Follow-Up. The Initial email is the first email we will automatically send your customer, depending on the email delay you set. Your Follow-Up email is the second, and last, email a customer will receive.
You're done! All customers who abandon their cart after entering their email address during checkout will receive a follow-up email as set by you. You can change the frequency or text in your emails at any time by coming back to this page.
You can also send a test email to yourself by clicking on 'Send Test'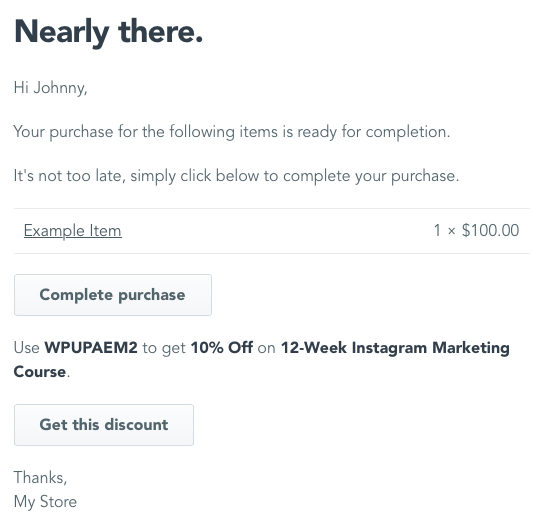 Was this article helpful?