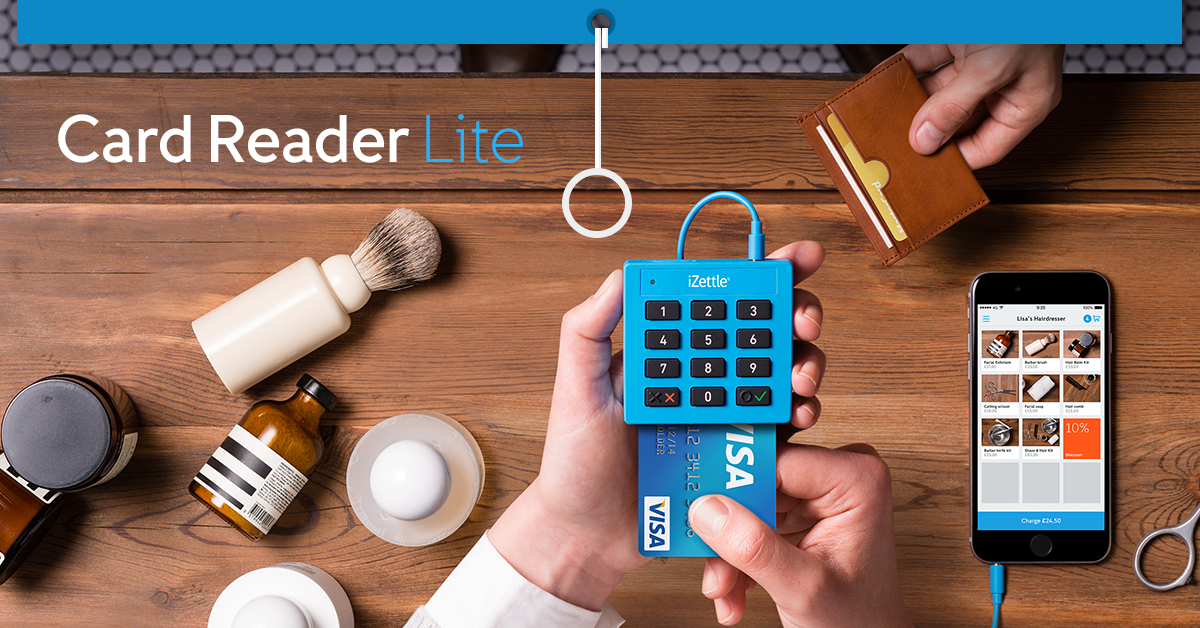 We started iZettle with a single mission: To help small businesses around the world grow and prosper. Well, today we're taking another big leap forward in making this dream come true.

We're super proud to introduce…
Card Reader Lite!
The Lite is a wonderful little device that's perfect for small businesses wanting to start accepting card payments. It's super slim, secure and mobile. And best of all? It's completely free for new business users. So if you haven't already, sign up now at www.izettle.com.
And for you expert iZettlers out there with that friend who still has excuses - use your Invite A Friend link: Your friend gets a free card reader and you get vouchers to use for free transactions! Win-win. Login to your account at my.izettle.com to get started.
And remember: Big things start small.