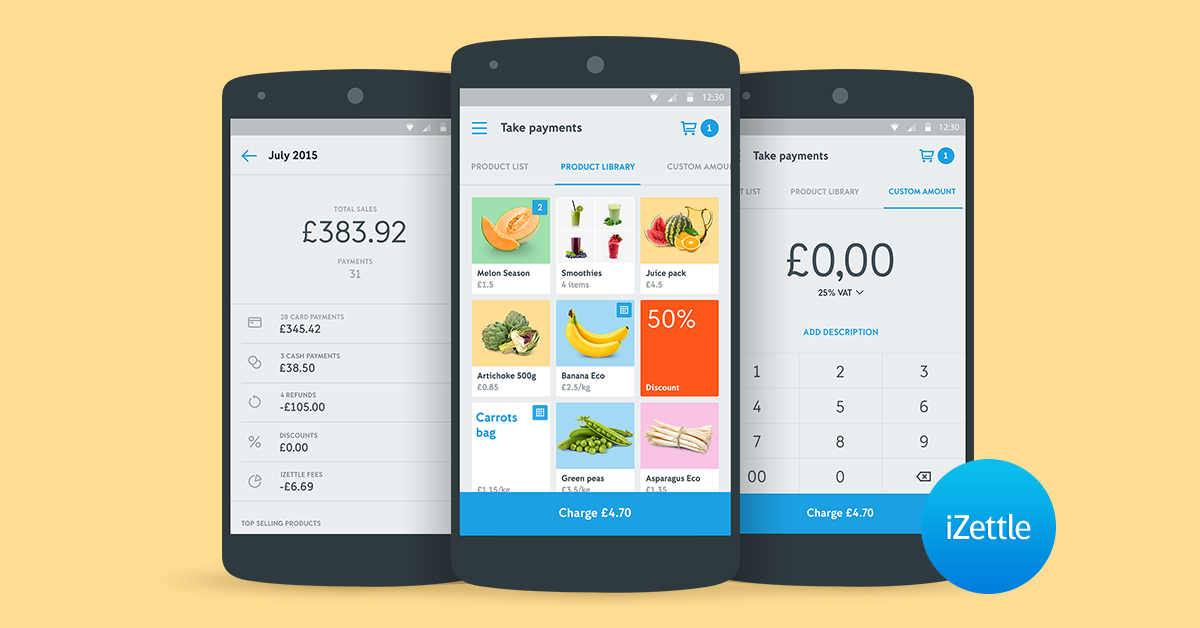 From taking your first payment to helping you manage and run your business, we want iZettle to be there for you and help you prosper. We're constantly improving our service, and now we're introducing a shiny new Android app.
About the new Android app: we launched our first Android app back in 2012, at a time when Android was beginning to grow big. Our Android community is thriving. It's our fastest growing platform and we've got roughly as many Android users as iOS users these days.
Today we're pleased to roll out the biggest update yet to the Android platform. In fact, we have rebuilt our Android app from the ground up:
The new Android app is completely overhauled, and now looks and feels nicer, more intuitive and more modern. Some popular features, like the product library, have been getting extra attention, and are now much more accessible to users.
If you're interested in design, you might have heard of Google's Material Design principles. It's a set of smart guidelines and principles for for visual, motion, and interaction design, that we have looked closely to when developing the new application.
The new Android app also comes with some new functionality. Most noteworthy is support for contactless payments with Android. Contactless payments support is available in Germany and the U.K. for now, but rest assured, contactless support will hit more markets in time to come.

The Android app has been tested for quite a few months, and during the beta, we received tons of great feedback. So we're really thrilled to let the new app out of its cage, and hope you will love it as much as we do.