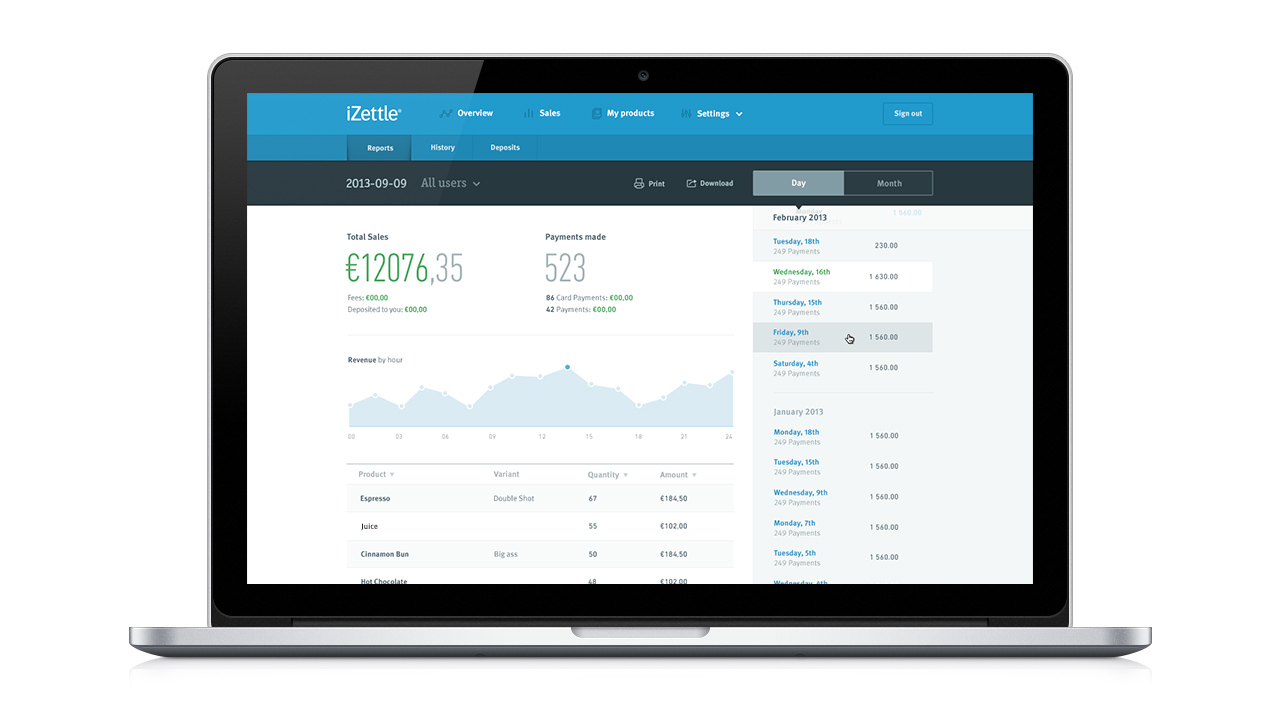 Lately, our web team has been working even harder than usual, and to be honest, there's been some weird things going on in their corner of the office… Post-its EVERYWHERE, Avicii's album "True" on repeat and coffee cups in stacks…  

The outcome? A newly updated portal with smarter reports than before – giving you even more power to manage your business in the best way possible. Nice! Here's what's new:
Interactive sales reports that let you sort your sales by month or day. If you're a business with staff accounts, you can also see detailed reports per staff member. Now you can keep track of sales trends and truly optimize your staffing and opening hours!

The ability to sort products sold by quantity or revenue. This feature is great for inventory management!
Go on, try it out! Log in to your portal and take a look around. Hope you'll like what you see!