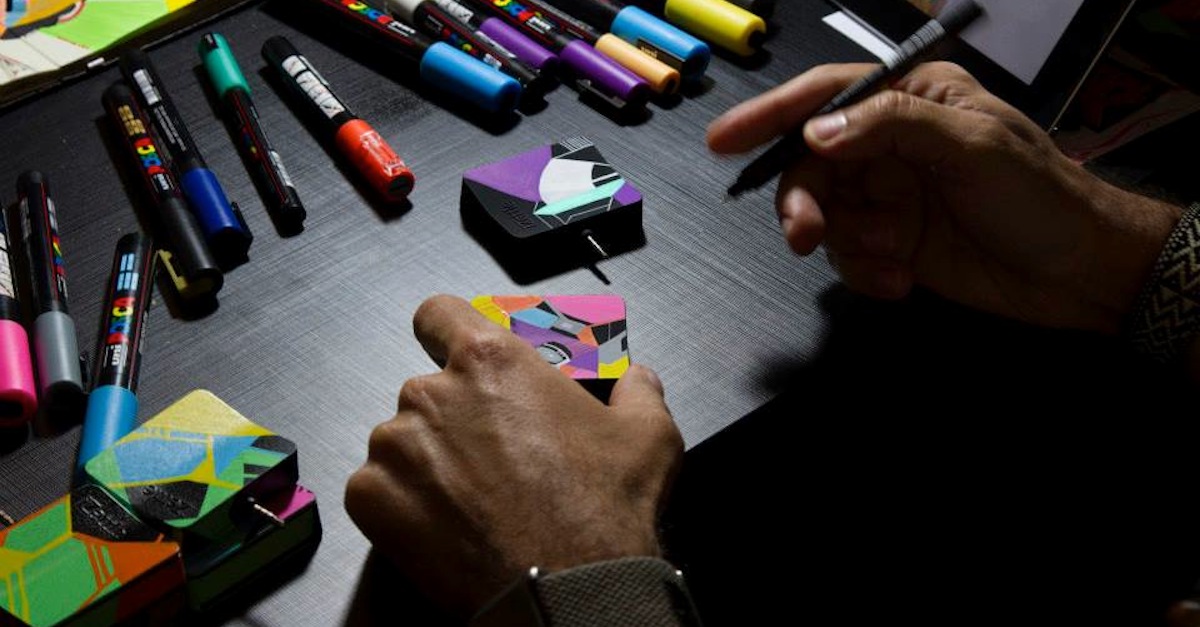 Here are some fun tips for all you creative iZettlers out there!
If you've got real talent – give your card reader a complete makeover using Posca pens! The Chip & Signature readers in the photo above have been designed by a graffiti artist in Brazil (how cool?!), but the technique is easy enough for anyone to try and works well on Chip & PIN readers too. If you want the paint to be permanent you can cover it with finishing spray. Just make sure to cover card slots and the number pad and display on the Chip & PIN reader. Voila!
Even if you're not a Picasso, you can still give your card reader a personal touch. How? Stickers! We've seen lots of users put stickers with their business names on their readers, but you can also use fun stickers with other motives. Easy peasy.
Do you have any other artistic ideas? Let us know, or better yet, show us!