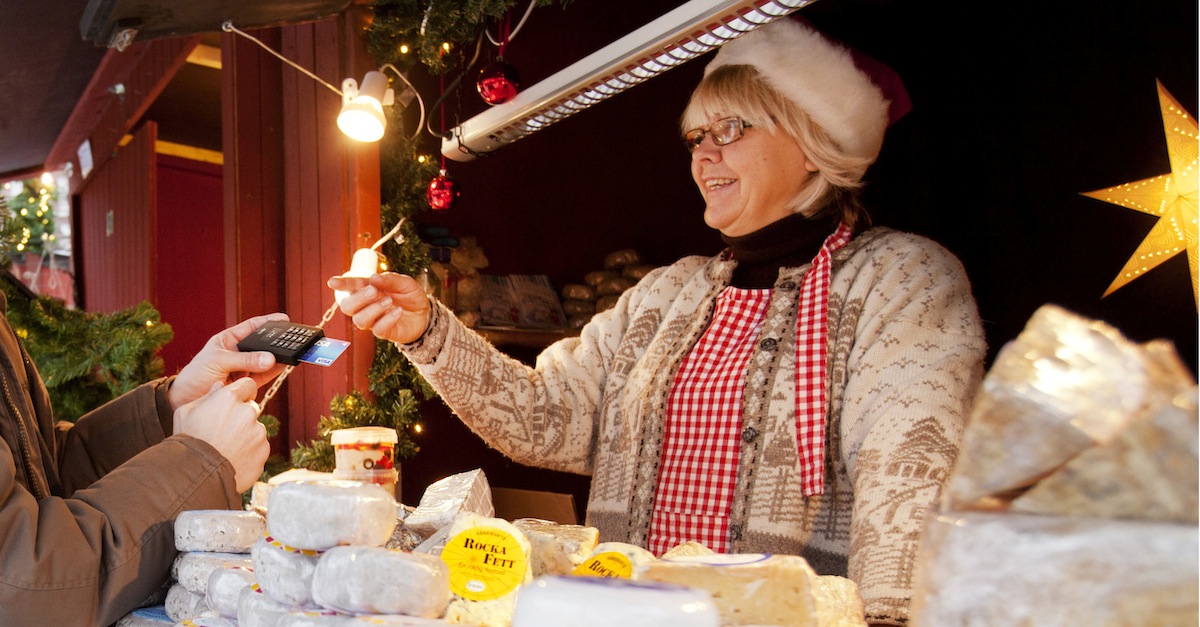 Are you ready? The upcoming weekend is expected to the busiest shopping period of the year! With the holidays just around the corner, people are scurrying around buying gifts, food, decorations, and everything needed to keep the spirit alive. This means that YOU need to be ready to bring your A game! Here are some quick tips we've compiled on how to make the most out of the shopping craze:
1. Plan ahead and make sure you've stocked up on enough inventory. Start by checking your iZettle sale statistics to see how much you usually sell.
2. Attract customers to your business by promoting holiday specials and offers – and make them stay by giving away tasty treats and playing cheerful music. Our current favorite is the "A Very She and Him Christmas" album.
3. Introduce some new seasonal products to your assortment. Or re-package your current ones! "Christmas corn" or "winter cheese", anyone?
4. Make sure that your product library is up to date with nice images and descriptions of all your products or services. Not only does this speed up the payment process, it also makes your receipts look much nicer! Remember that the product library feature is now also available on Android!
5. Lastly, serve your customers and close your sales fast! With iZettle staff accounts, you can equip your staff with iZettle card readers – meaning that they can accept payments on your organization's behalf.
By the way, did you know that December 7 is Small Business Saturday in the UK? An entire holiday dedicated to supporting small, local businesses! We'd love to see this initiative spreading to more countries. How would you want local entrepreneurship to be recognized and celebrated in your country?