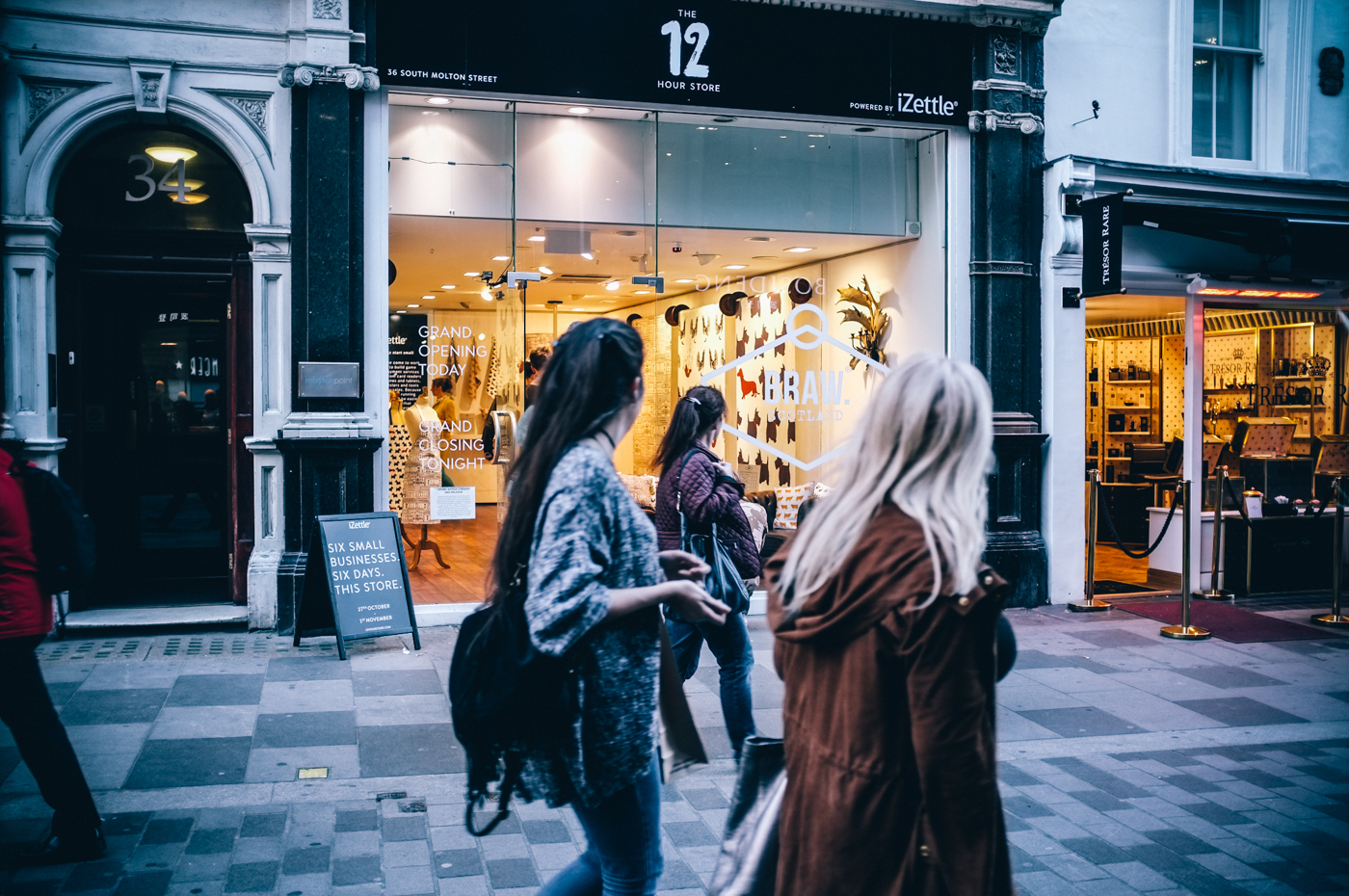 Last week we helped six small businesses open up their own flagship stores for 12 hours each in the heart of London - giving them everything they needed to compete with the big brands. The 12 Hour Store is probably the most exciting campaign we've worked on so far. Here's how we made it happen!
The first five small businesses were chosen by us beforehand. They were Boskke, Braw Scotland, Fox and Belle, Bluebird Tea Co and Iam Vibes, and to find out more about them you can check out their short introduction videos on our YouTube channel.
Then, we ran a competition to find the final company to take over the store on the last day. Hundreds of small businesses entered the competition, but there could only be one winner. Luckily, we had a jury to make the tough decision for us! The expert panel, consisting of Charles Dunstone, Eric Van Der Kleij and Jacob de Geer, chose British Christmas Jumpers as the winner. Established in 1987, the family run knitwear company creates and sells festive knitted jumpers.
The week was kicked off by Boskke and their upside down plant pots. The first day, the space was light and airy and filled with green plants and flowers. Every night, the store was transformed to represent a different small business. Everything from the storefront to the interior changed to fit their brand. The only thing that stayed the same was the iZettle setup.
It was a truly amazing week. Curious shoppers passing by were delighted to hear about the 12 hour store concept and to discover new up and coming British brands. Naturally, the small businesses LOVED having their own shop for a day, and were happy to to experience record-breaking sales, a ton of social media buzz and even some press coverage.
"For a small business, The 12 Hour Store really was a dream come true. It felt like a great reward for all our employees efforts and support," says Bhavik Masters of British Christmas Jumpers.
Stay tuned. We are still not done.