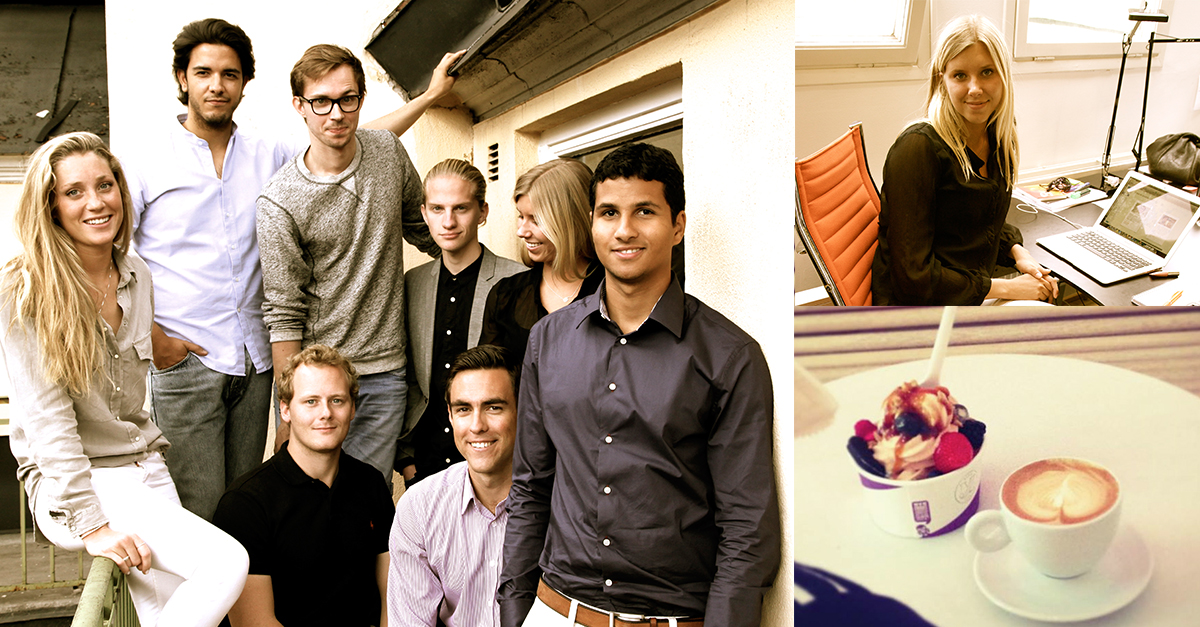 An internship at iZettle is everything from creative and fun to hectic and demanding. Here's what a day (last Friday to be precise) at iZettle can look like – from the perspective of a Communications and PR intern.
07.00 Waking up to a chilly morning in Stockholm. Eating breakfast while scrolling through today's news. I take a quick look at the 28 new emails I received during the night. Starting to prepare myself for a hectic day. I take the bike to work.
08.30 It's quite stuffy in the crowded elevator. I regret taking the bike to work. I pick up a coffee on the way to my desk and say good morning to the guys in the tech team.
09.00 Morning meeting with my colleagues. We discuss everything from upcoming press releases to last week's social media stats.
09.30 First meeting with the global PR team. We talk about how the media coverage was during our latest launch in Brazil. I'm swept away by the numbers.
10.30 Time to update our social media channels including Facebook, Twitter and the blog. I do my best to keep it creative and engaging – and cross my fingers that we'll get many likes. My stomach is churning, is it lunch soon?
11.00 Strategy meeting with the communications team. The first thing on the agenda is how we can make iZettle even more aligned in all our communication channels. We gather many ideas and share some interesting thoughts. Now let's do something good with this!
12.00 Lunch time at the office. Finally!  
13.00 I check all our social media channels. 157 new likes and 13 re-tweets. Not bad!  
14.00 Me and another intern visit a frozen yogurt shop that uses iZettle to create a user story. Off we go. We're given a taste of Stockholm's best froyo and agree that we have the best internship. Ever. We take some photos and chat about iZettle. It's so much fun to meet our users!
15.00 Back at the office. Jacob (our CEO) holds a meeting with all the employees. Jacob talks about our progress so far and future strategies. He's a true entrepreneur, and what he and Magnus have accomplished together is truly amazing.
16.30 Checking in on our social media channels again. I exhale – You're all doing a good job liking my posts. Thanks! I prepare a to-do-list for next week and reply to some final emails.
17.30 Another week at iZettle has passed and I'm already looking forward to the next one. Until then - Have a good one!