In this week's blog post, we'd like to introduce you to Emma Cornes, an independent bag designer based out of Chester in the UK. Emma has been using iZettle for quite a while now, but we first came into contact with her when she participated in our competition to take part of The 12 Hour Store. To us, Emma is an extremely passionate entrepreneur that we believe both current and future iZettlers around the world can get inspired by. Here's her iZettle story!
Q: When did you start using iZettle?
 
A: I've used iZettle ever since I started my business in Spring 2013. Before I'd even started I had decided I was going to use iZettle – from my research it was the obvious choice for our start-up business.
 
Q: How do your customers usually react when you tell them that you accept cards?
 
A: My customers aren't really surprised I accept cards, but they are sometimes very surprised by how I actually take the payment.
 
It's a really positive experience and a bit of a talking point. When I first started using the Chip & PIN reader people were a bit baffled that I could take payments using my iPad – I often got asked things like 'what on earth is that little black box?', but that's happening less - I think people are becoming used to seeing them around.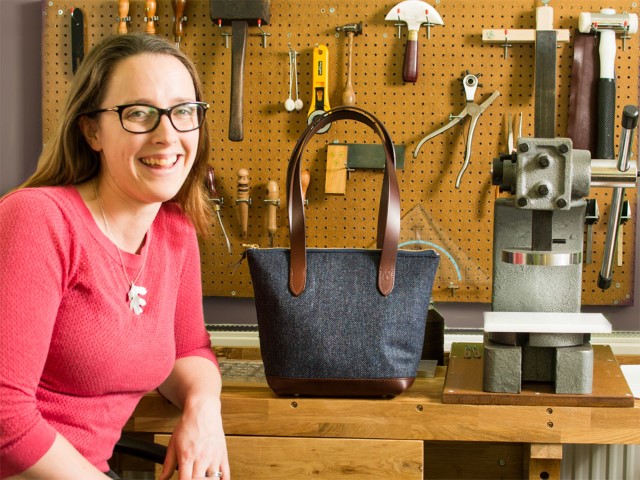 Q: How has iZettle helped you grow your business?

A: Without a doubt iZettle has played a big role in helping my business grow. It's meant we haven't had to commit to expensive monthly contacts or machines to take payment when we only run pop-up shops from time-to-time. The commission rates are also very competitive – the more we sell the less we pay. We like that.
 
iZettle's 12 Hour Store was also a great experience for us. Sadly we didn't win, but our customers got really excited about it and thousands of them watched our entry video - that's always good for business and building long-term relationships with our customers.
 
Q: Lastly, what are your best tips to succeed as an independent designer in today's brand-obsessed world?
 
A: Pick your niche and don't get distracted. People are always suggesting other items we should make. It's tempting to try other things, but we stick with the one thing we do well – designing, making and selling British-made bags. To stand out you need to be a specialist.
 
Also, it's not just about design. You have to have an amazing product, but you need to appreciate that's only one bit that'll help you succeed. You need a really good background in all areas of business, particularly marketing and the money side of things.

Click here to find out more about Emma Cornes. Now, what are your iZettle stories? We'd love to hear from you on Facebook or Twitter!