Adding a 'buy now' button or widget to an existing site
Adding a button, widget or an entire online store to your website is a snap. All you need to do is add a tiny bit of code to your page and your customers will be able to purchase without even leaving your site. Some of the steps vary depending on your platform.
If you are using a hosted version of WordPress, click here to get set up with the plugin  
Once installed, activate the plugin and then click on the Selz button in your visual editor. You can add buttons, widgets or an entire store to pages or posts within your WordPress site simply using this plugin.

Note: If you currently have a free website through WordPress.com, you will not be able to use the following steps due to WordPress.com restrictions on embedded code.
Getting started
As long as your site or blog contains a text, HTML or source tab, you will be able to add one of our buttons/widgets directly just by copying a bit of code.
1. Go to the Buttons & Widgets tab from the main menu within your dashboard. This will display the button and widget editor.

2. Use the options on the left to make your choices about the button or widget's appearance. You can make adjustments to colours, behaviour, size and more within this editor.
3. When you are happy with the look of your button or widget, copy the code to the right.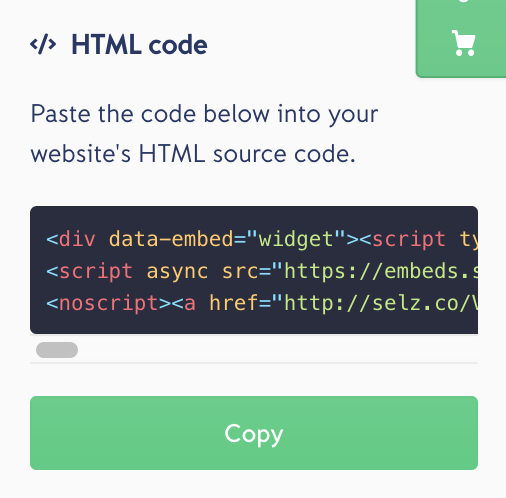 4. Paste the copied code into your site (paste into the text, HTML or source tab).
5. And you're done! A beautiful button or widget is ready for your customers.
Note: This process looks a bit different on every site. Additional steps for Wix and Squarespace have been included below.
 
Selling with a Wix site
To add a button or widget to your Wix site, you will need to add a tiny bit of code by following the steps listed above. Once you have customised your button or widget, copy the code from the right-hand side panel and log into your Wix account.
Wix settings
Next, make sure you're signed into your Wix site and are in 'Edit' mode.

In the menu on the left, click on Add (the + symbol), then More > HTML Code.  A box will appear for you to paste your code into when you click "Enter Code". 

Once you add the HTML code, your button or widget will appear and you will just need to drag the edges of the box to accommodate the widget's size.
If you are displaying the purchase process in an overlay you will need to account for the size of the overlay window when adjusting the widget size.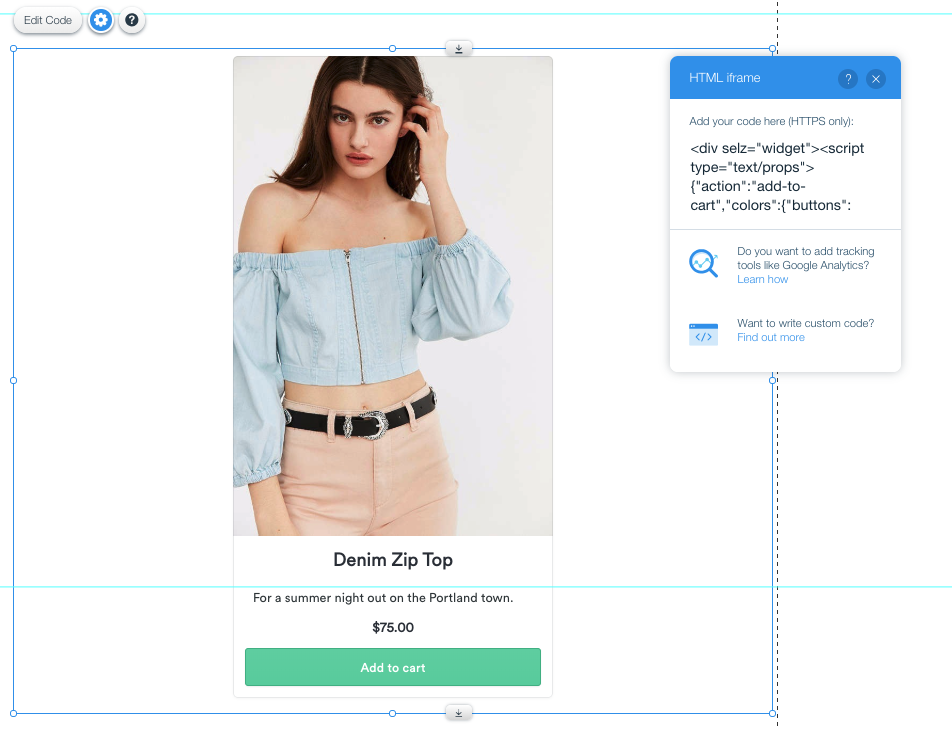 4. Publish the page and you're done!

Selling with a Squarespace site
To begin with, you'll need to have your own Business* Squarespace account and have created an item within iZettle. Once you have customised your button or widget, copy the code from the right-hand side panel and log into your Squarespace account.

*Please take note that due to Squarespace restrictions, you must be on their Business plan to use embeds with the following steps.
Squarespace Settings
Add a Code content block to your Squarespace page. This will allow you to enter HTML direct into your page.

Paste the code and click Apply.
At this stage, you won't be able to see the preview due to Squarespace restrictions on embedded code. Simply sign out of Squarespace to see the Selz button or widget.




Simply sign out of Squarespace or click 'Preview in safe mode' to see your new button or widget on your Squarespace site.

Button example: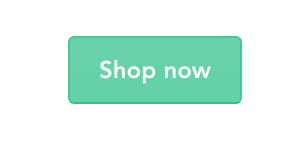 Widget example:
Need more help?
If you can't find what you're looking for, please get in touch. Our Support team is on duty 9:00 am - 5:00 pm on weekdays.
Call us on: 0203 699 9934